Welcome!
Due to the ongoing COVID-19 situation, Sunshine Hills Church has suspended all mid-week ministries and have moved to an online option for our Sunday service.
Please watch this space for information as we release it. For more details, please sign up to receive our weekly email (http://eepurl.com/b44kcj) or join our Facebook group (Sunshine Hills Church).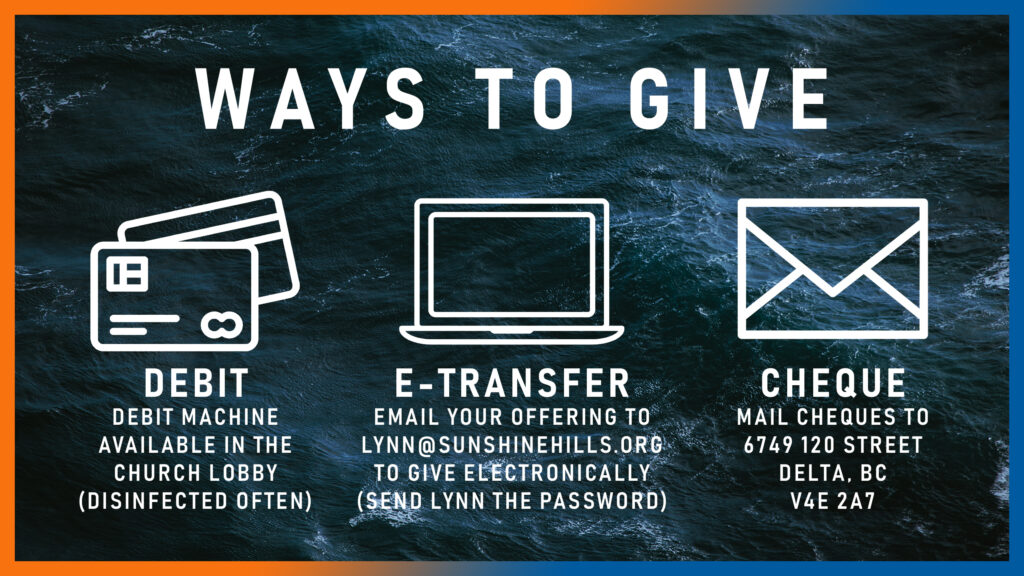 In this time, we are conscious of the need for the church to come together spiritually. We want to encourage each member of our community to reach out to each other electronically or over the phone. Even as we avoid meeting in person, we can still pray and encourage one another. In that same spirit, if anyone is in need of pastoral care, the pastoral staff are happy to connect over the phone or by email.
We never want to respond in fear. Instead, we are modelling what it means to put the well-being of our neighbours first and to submit to the governing authorities as they work to keep us safe.