Welcome!
If you would like to attend the June 20 in-person services, please register here! We have kids ministry available in the first service. Both services will be outside (rain or shine). Bring your own chair!
9:30am Service: https://forms.gle/wSZ1LxWUwaphtDWA8
11:00am Service: https://forms.gle/MbjygGYRWen9xFtR7
Please watch this space for information as we release it. For more details, please sign up to receive our weekly email (http://eepurl.com/b44kcj) or join our Facebook group (Sunshine Hills Church).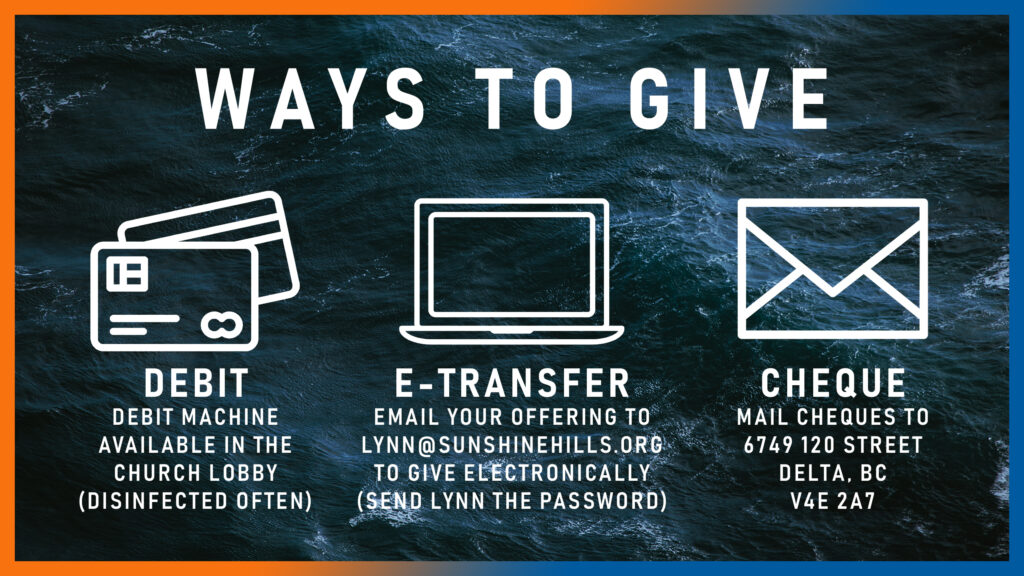 In this time, we are conscious of the need for the church to come together spiritually. We want to encourage each member of our community to reach out to each other electronically or over the phone. Even as we avoid meeting in person, we can still pray and encourage one another. In that same spirit, if anyone is in need of pastoral care, the pastoral staff are happy to connect over the phone or by email.
We never want to respond in fear. Instead, we are modelling what it means to put the well-being of our neighbours first and to submit to the governing authorities as they work to keep us safe.