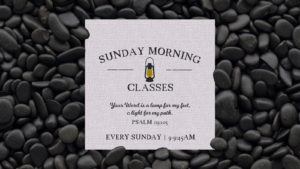 From the beginning of July, until September 10, there will be one service at 10:00 am.
From 9:30 am until 9:45 am there will be Pre-Service prayer available.
In July and August at 9:00 am there will be a series of classes in the X-Box, these are open to anyone, and there will be childcare available. (Sign-Up is preferred for childcare so that coverage can be planned).
There is also Children's Ministry (infant to grade 4), J12 (Preteens grades 5-7) and  Youth (grades 8 to 12) provided at the same time as the adult Service.
If you are new, come to the information desk and people will be happy to welcome you and show you where everything is.
There is a coffee shop (The Porch) on the lower level that has a variety of specialty drinks, and free drip coffee.